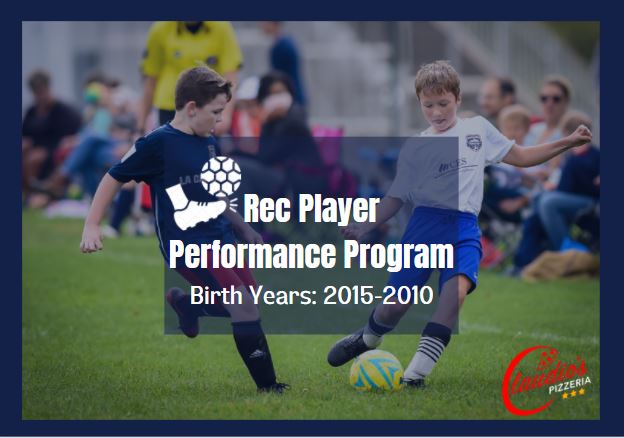 *FOR BRU REC PLAYERS ONLY*
Our Player Performance Program is an advanced training program designed for our Recreational players born in 2015-2010. Our qualified staff will provide a developmentally appropriate environment to challenge players who are looking for a little more!
What do we teach? Why do we teach it?
1. Individual dribbling and ball mastery skills. These skills and movements are essential for executing decisions on the dribble.
2. Passing and receiving skills. In addition to the technical execution of a pass, we will address the decision-making aspect of passing to improve players in possession.
3. Ball striking and finishing. The name of the game! We will address ball striking, using different surfaces of the foot, to score goals!
Why Register?
1. We will help your child acquire a life-long love for the game.
2. Licensed and qualified coaching staff.
3. Fun and challenging environment.
Training Dates, Times, and Location:
Dates: Mondays: April 4th, 11th, 18th, 25th May 2nd & May 9th
Birth Years: 2015-2010
Time: 6:30 PM - 7:30 PM
Location: Sherando Park Field #4 200 Splash Avenue Stephens City, VA, 22655
Cost: $60
If you have any questions, please contact Olivia Elliott at oelliott@brysa.org